Peterhof with its Grand Palace and breathtaking fountains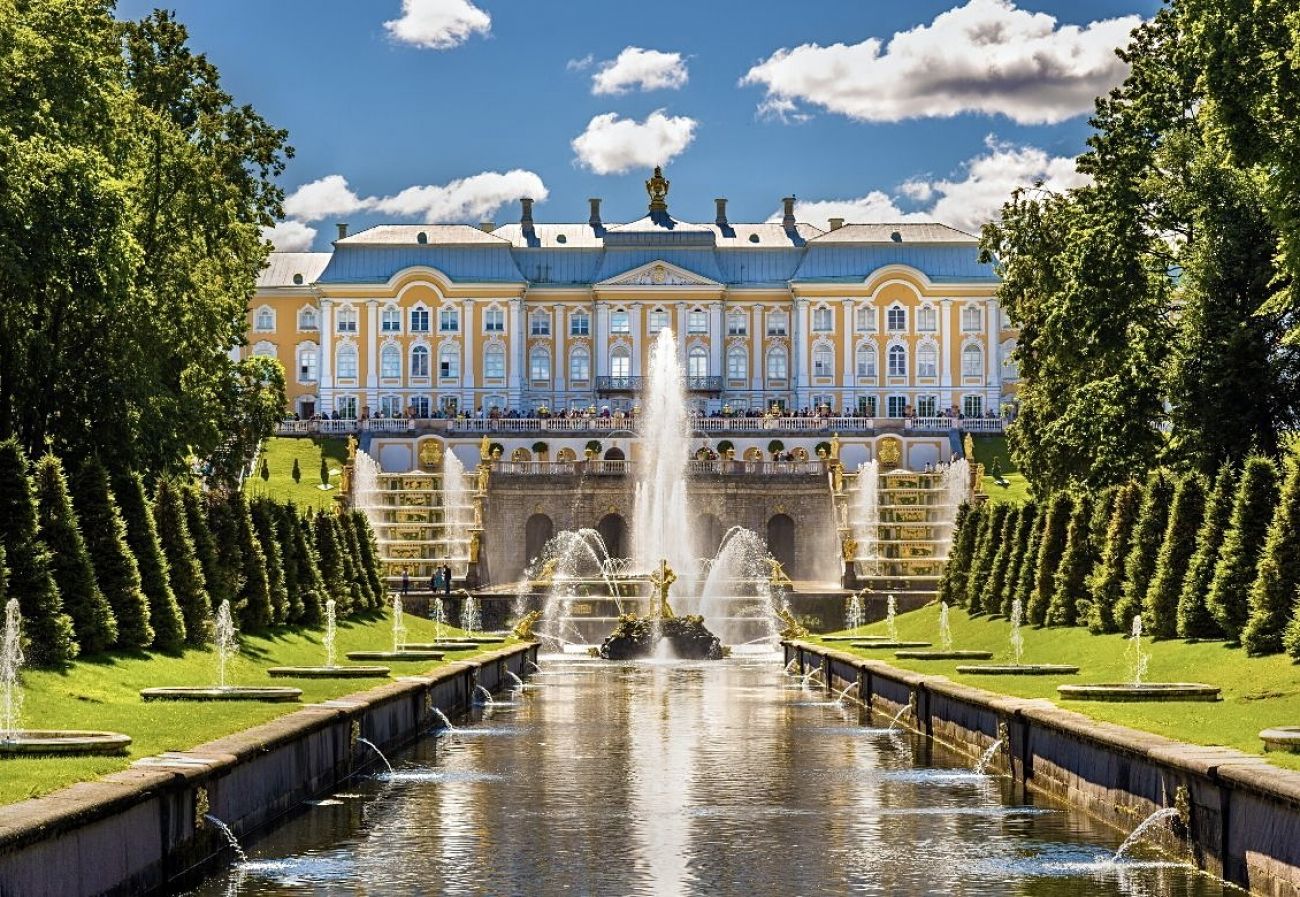 The oldest among other summer residences, Peterhof was conceived by Peter the Great as theRussian Versailles.
But you don't have to be a Russian tsar to visit Peterhof. It is particularly spectacular from late-May to mid-October, when 150 fountains, all supplied by natural springs and quite the hydro-engineering feats of their day, are turned on. Actually, it is well worth visiting at any time of year and leaf-covered or snow-blanketed grounds make for a relaxing off-season country stroll, without all the crowds to contend with.
The visit of the Grand Palace and its parks will take us around 5 hours